From legendary Hank Williams, Johnny Cash, Willie Nelson... to Zak Brown Band, Kenny Chesney...
Welcome to the show & enjoy the music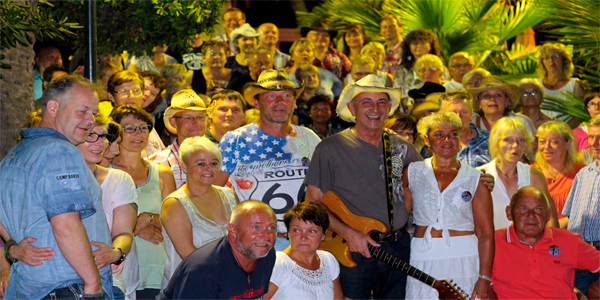 Bob Dooley entertainer, guitarist & singer.

More than two decades Mallorca resident Bob Dooley entertain Country & Western fans throughout Mallorca.
After amazing and successful start at Protur Hotels, although he occasionally still performed for this great company, Bob appearing in many other hotels, night clubs and famous restaurants around the Mallorca Island.
His shows made significant achievement at THB Hotels sharing positive vibes with hotel guests, friendly management and personal stuff! THB Guya Playa, THB Felip & THB Gran Playa.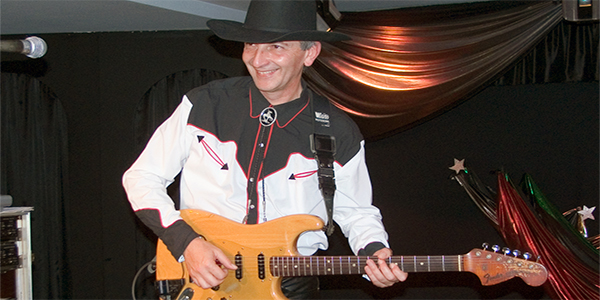 Trui Music Agency and Bob Dooley create effective collaboration, specially Sunday's Country Nights at "La Mecca", Palmanova. (Shows 2017 & 2018)
Most remarkable venue is Bob Dooley's Country & Western Monday Night at Hotel Sur , Cala Bona as traditional place for a decade with huge country fans!
Country Line Dancers have a lot of fun with Bob's music too. Well known line dancing German Group Peer & Martina spend their vacation with workshop in Mallorca every year. Bob share beautiful memories with Peer & Martina Groups and the next live show is officially announced on Thursday, 20th of September 2018 at THB Hotel Felip , Porto Cristo. It is a great pleasure and an honour playing for this group and THB Hotel Felip with extraordinary hotel manager Mr. Sebastián Sureda.
Photo Gallery - Line Dancing Group Peer and Martina with Bob Dooley - THB Hotel Felip, Porto Cristo 20.09.2018. » Photo Gallery.
Three times per week with Trui Music Agency in 2019 at Tivoli Steak House & Terrace. Wednesday, Friday & Sunday Night!
Summer 2022. Bob Dooley is back on the road again!
Delaney's Bar & Diner - Sa Coma
Aparthotel Cap de Mar - Cala Bona
Thank you guys for the amazing time!
The best choice for Country & Western music live on Mallorca! More then 200 Famous Country Songs. Welcome to the show and stay in touch with Bob Dooley!
Booking The Show / Contact / Info